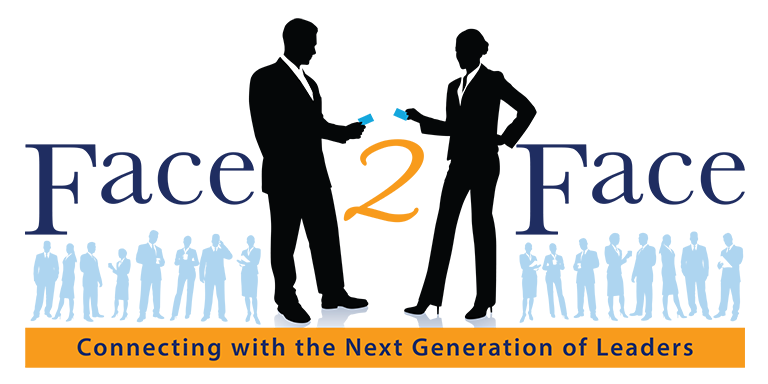 Welcome to Face2Face!
The job search and networking group for manager/director/VP-level professionals, the next generation of leaders -- and those who aspire to be at that level. We meet in the Minneapolis-St. Paul metro, in Maple Grove, in the northwestern, fast-growing portion of the metro area.
Jump to a section:
This is Face2Face 3.0: The culture
At Face2Face (F2F), Directors, managers, Regional Managers, General Managers, VPs, and those aiming for this level look forward. And practice the "give and gain" philosophy of networking. You'll make connections AND enjoy speaking well of your career accomplishments – you have them and we'll help you talk about them.
Talking about what you do well in your job isn't "bragging" – instead, today it's how you inform and establish credibility with contacts, and in interviews! Why hide your gifts when some lucky employer out there needs them, and will hire you if you just let them know about you? 
Give and Get©
This segment of the meeting enables all attending to share with all others in the room their goal, their specific "ask", their successes, and what they can offer others. It's highly interactive and very effective in you leaving the meeting with new, meaningful contacts.
Who's Here
Directors, managers, Regional Managers, General Managers, VPs, and those aiming for this level, in all functional areas and industries, are welcome whether between jobs or in a job.
Most attendees are between jobs/"between successes" (some say "in transition"). But you are also welcome to attend if you were a member and are now in a job but want to "pay it forward" by helping those in search now, or are at this level in a job and just want to help others there. Think of this as a gathering of those in the middle tier of most companies.
Today, It's Social
In-person networking is vital in uncovering that "hidden" job market out there that yields over 60%-80% of job-landing stories we've heard for the last 10+ years. We have a Member Database available to members only (as of summer 2017). We regularly have mini segments during meetings that help you learn, for example, how to do an even smarter job search or about new skills for your next job.
Face2Face Mission
Face2Face is run for the purpose of helping you get a new job more quickly and with less pain. It is an independent group, non-religious group which gives you a regular opportunity to:
help you make lucrative connections and meet others who may know employers who need you
enhance your attitude so that you tell your new and positive story
help you embrace your new future and the reality of change
help you say goodbye to victimhood and get over other hurdles
stay up-to-the-minute with your job search skills
help you maintain your motivation and focus during your job search
provide a positive place for networking not only between jobs but while in a job, and a place to pay it forward to peers 
Meeting Dates and Agenda
We meet the FIRST THURSDAY of every month, 10:30am-12:30pm. Here are the upcoming dates. Speakers will be announced in this space before each meeting.
There is a $10 fee, and attire is business casual. Coffee is provided. 
In 2017:
__________________________
May 4 – Face2Face re-Launch AND Annual Recruiter Panel - Join in the NEW Face2Face. The first meeting in this new format and in our new location, the first part of the meeting is the Give and Get portion. This is the core of the meeting so don't miss it or you've missed the opportunity to network!
Then at 11:30 is the start of the Recruiter Panel which will go until almost 12:30pm. Our guest recruiters this year are: from SkyWater Search (which looks for a variety of talent), partner Kurt Rakos. Also, President of Talencio (med devices and pharma), Paula Norbom. New to us this year is Director of Business Development at Three Point Solutions (IT and other), Charlie Hanson. And from Ranstad, seeking finance and accounting talent, Megan Foley. We're proud and grateful and delighted these gurus are taking the time to be with YOU today.
Don't see a recruiter from your field? Don't worry -- our guests are well-connected and will know a great contact or two for you so come anyway, and learn from these pros about today's market. Always an eye opener, this program is our most popular all year. Get there early!
How does the panel run? Joanne and Wes will ask the first few questions, and the panelists will discuss topics about search, what you're doing right (and wrong), what it's like to work with employers who have the jobs, and similar. Then we'll open it to more questions. 
__________________________
June 1 - Second half: Open Forum, Q & A
July 5 - Second half: TBD
August 3
September 7
October 5
November 2
December 7
A typical Face2Face meeting:
10:15am – Doors open, Sign-in, refreshments, and informal networking
10:30am – Meeting starts. Orientation, announcements
10:45 – 11:30 – Give and Get Networking
11:30am – 11:45am - Regroup
11:45am – 12:25pm - Panel/Guest Speaker
12:25pm – 12:30pm - Wrap-up and ending quote
If we have a special program, this format may change.
Your Facilitators
The meetings are facilitated by Joanne Meehl, MS, IJCDC and Wes Roper of WTR Consulting; this is their commitment to community service. Joanne is a career strategy and job search coach with successes in corporate outplacement roles with Lee Hecht Harrison in Massachusetts, as well as in Network Technology Sales for Xerox, and Marketing Manager for an education company.  She is a Forbes.com Coaches Council member and contributor. Over her career, she's been laid off twice herself, and has landed new positions through networking 4 times. Wes, who has his MBA from the University of St. Thomas, is a former engineer and Engineering Manager with Honeywell Aerospace. He is a networking guru who also helps people match with and choose businesses they may decide to buy.
For more information about Face2Face, please use the form below and you'll get a reply.
Get connected
LinkedIn: Anyone can join the moderated Face2Face group on LinkedIn. Here, you can start or participate in discussions and comment threads. Just log on to LinkedIn, and Click on "Join this group", and you'll be a member. 
On Facebook, go here to Like us and to contribute to discussions. There is also a Yahoo Groups group for regular email; you are added to this once you complete the registration form at one of our in-person meetings. 
History
Joanne Meehl founded Face2Face, a job search networking group for professionals in central Massachusetts, in 2003. The area had experienced tremendous growth in the late 1990s and needed this service. This group met until early 2008, when Joanne moved to Minnesota with her husband to be closer to family. She moved her career coaching business and Face2Face as well.
In January of 2009, Joanne launched Face2Face for professionals in job search in the Minneapolis metro area because there was a need for this kind of format and group culture.
The group changed to the current format in 2017 with more of a focus on "the next generation of leaders", and those aspiring to be leaders, because of the need to provide this group with networking opportunities particularly in the fast-growing western suburbs.
Face2Face is an organization owned by Joanne Meehl Career Services . Joanne says, "I believe that when people gather in groups, that there's far more energy and ability to help one another than trying to go it alone. And I think there's got to be a place where the emphasis is on actions that job hunters can take to land sooner. That's why Face2Face exists."
Location and directions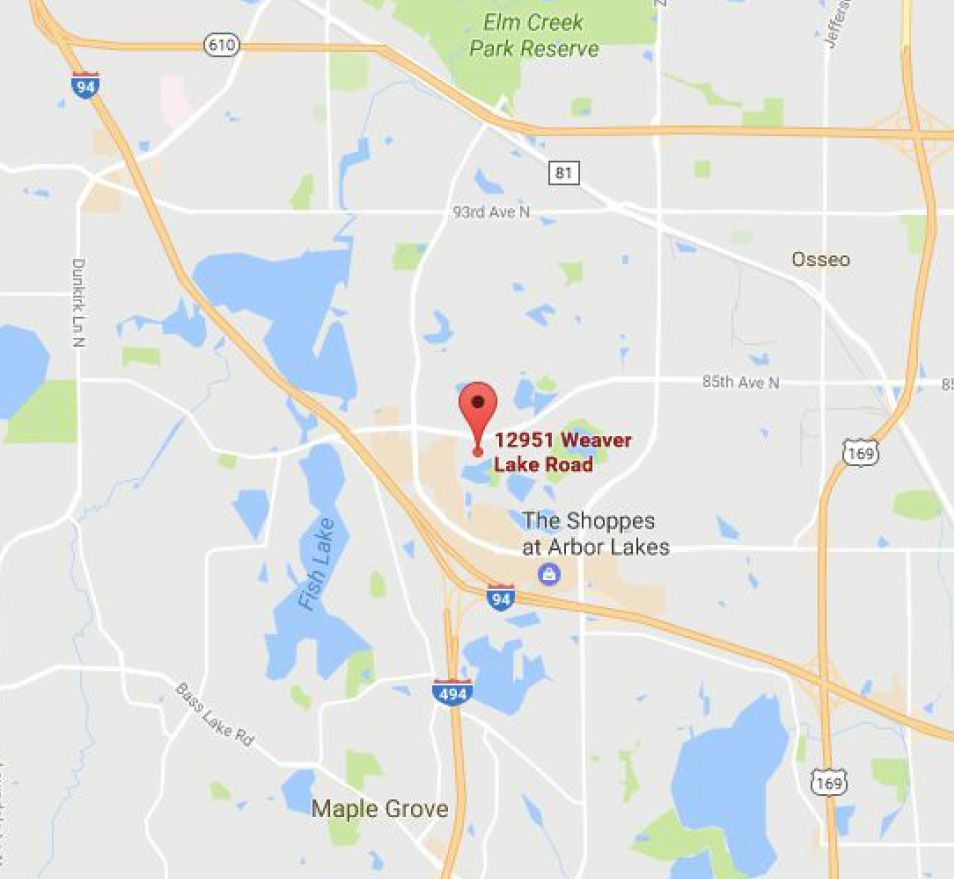 Face2Face meets in Maple Grove at the city's Community Center the first Thursday of every month but be sure to confirm this by checking the dates on this page. 
Maple Grove Community Center - See map: bit.ly/MapleGroveCCMap
12951 Weaver Lake Road
Maple Grove, MN 55369
Although we meet at the Community Center, please do not contact the Center with questions about the group. Instead, use the F2F contact form on this page.
Cancellations
If the Maple Grove Community Center is closed due to bad weather the morning of our meeting, we will not meet that day. 
Reaching Face2Face
You may reach us by email using the form below.