30 Minutes of One-on-One Coaching with Joanne Meehl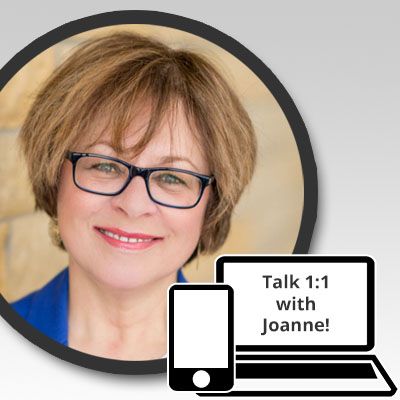 Part Number:
Fee:$87.00
Created for that "I need help with this issue" moment, this option is for 30 minutes of private time with Joanne Meehl, over the phone (or via Zoom), dedicated to you.
For you, and no one else.
Have a question about job search? networking? interviewing? internships? recruiters?
Joanne gives you a lot and always over-delivers. Why wait?
Just reserve that time and you'll be able to discuss it in detail with Joanne. (Once your payment transaction is complete, within 6 hours you will receive an email from Joanne about scheduling the time with you.)