LinkedIn Review with Joanne: What Can I Do to Make My Profile An Employer (Or Client) Magnet? 60 minutes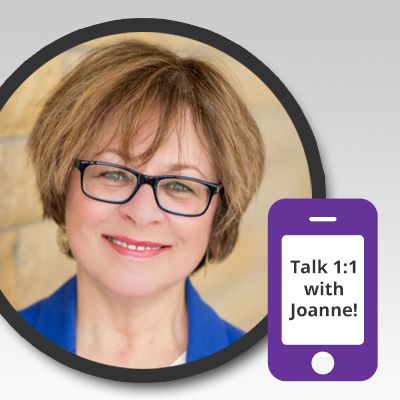 Part Number:
Fee:$177.00
So many people KNOW they must be on LinkedIn for their career AND job search, yet don't know if what they've written will attract the attention of hiring managers or recruiters. Or they don't know how to engage their network or "mine" LinkedIn.
In this session, you'll learn HOW. 
Joanne Meehl will do an in-depth, 60-minute live review of your LinkedIn profile over the phone to tell you what will work for you. From your photo and headline to recommendations, endorsements, groups, and every other section, Joanne will give you best practices and tips for what works. Her gurus are recruiters who tell her how people like them, using LinkedIn, find candidates.
Many of her clients are found by employers on LinkedIn and they turn these contacts by employers into interviews and get job offers...you can, too.
She'll also tell you how to USE the profile once you update it, to better attract those with the job you want.
Additional guides and materials are provided at no extra charge, to keep your new and positive momentum going!
This is a great companion service to the 60 Minutes of Line-by-Line Resume Review with Joanne Meehl (see description here at the Store), strongly suggested so that your resume and your LinkedIn profile become strong "branding" partners for you.
Next step: Once you select this item and the payment transaction is complete, you'll be contacted within 6 hours about arranging your time with Joanne.